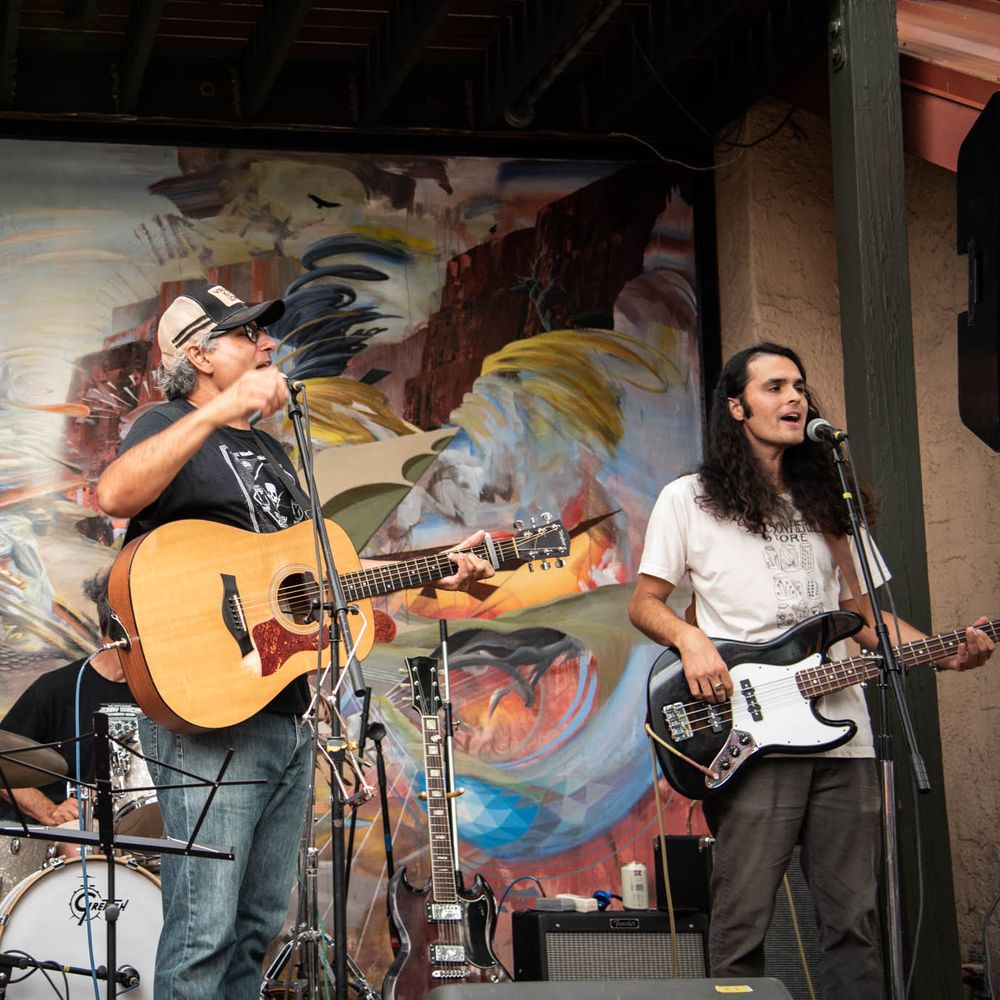 Summer 2019
Flagstaff Brewery Show
Latest News
Hey Friends and Neighbors,
SUN ELK has just finished recording their first album entitled Thick as Thieves. It features nine songs of 100% original music. We like to call it 48 minutes of pure musical bliss. The album is now available at shows and for purchase and download at cdbaby, Itunes, Google Play and streaming on Spotify. Click on our music page to check out previews and download your favorite tracks, or just click on the links above. We hope you enjoy our music! ~Sun Elk
Latest Tracks
 Here is the title track of our new album called Thick as Thieves. This song seriously rocks! Check it out now! For some pure acoustic Americana, check out Kentucky Waltz. Want to hear some lo-fi chillwave, space out to Decline. Hope you enjoy!
0:00/5:47

0:00/5:40

0:00/7:29